Whether you are shopping online, selling goods or a company offers to match your fundraising efforts - there could be an opportunity to raise extra funds for Erskine. All without costing you or Erskine anything extra to set-up and use. 
Many companies offer an option at checkout with an additional donation or percentage going to the charity of your choice. If Erskine is there, please select us! The donation comes directly to Erskine so you don't need to do anything else.
If Erskine is not an option, please let us know. We're always looking at new ways of raising vital funds.
Please contact us on 0141 814 4590 to find out more.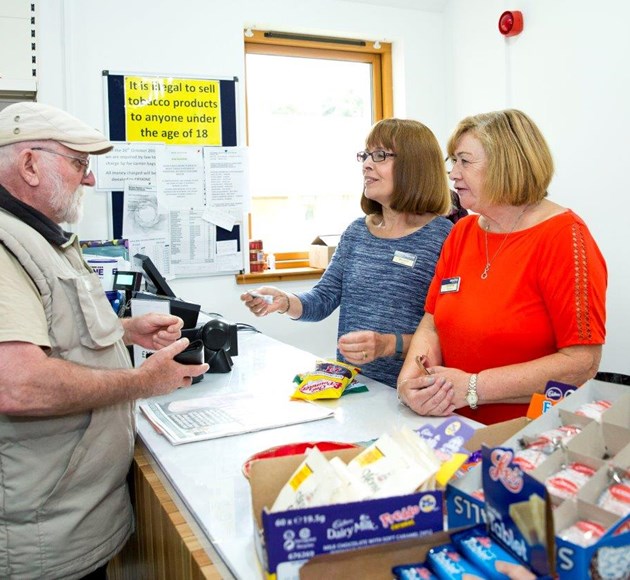 A few of our Shopping 
Partners
Gift Aid                          
Donating through Gift Aid means Erskine can claim an extra 25p for every £1 you give. The best bit is it's at no extra cost to you!
If you are a UK taxpayer all you need to do is fill out a Gift Aid Declaration, like the one on the opposite page. This is a statement from you to us confirming that you want to donate using Gift Aid which will allow us to receive tax back on your donation.
AmazonSmile
This website is operated by Amazon that lets customers enjoy the same wide selection of products, low prices, and convenient shopping features as on amazon.co.uk. The difference is when you shop through the web address smile.amazon.co.uk, Amazon will donate 0.5% of the net purchase price (excluding VAT, returns and shipping fees) on all eligible purchases to your chosen charity!
So whenever you make an eligible purchase from AmazonSmile, please select Erskine so we can benefit at no additional cost to you.
Amazon Wish List
We've set up an Amazon Wish List which contains items that may be small but will make a big difference to our care of Veterans.
To use the Wish List head to smile.amazon.co.uk (then we'll get that extra donation from Amazon) and browse through the items on our list. Pick one or two items, or as many as you like then head to checkout. Select Erskine's delivery address, place your order and the Amazon van will wing its way directly to us.
eBay for Charity
Do you sell items regularly on eBay? Did you know that you can donate a percentage of the sale to Erskine?
eBay for Charity has partnered with the PayPal Giving Fund to make it easy for sellers to donate 10% to 100% of your item's final sale price to a certified charity – like Erskine!
All you need to do is add Erskine and the donation percentage to your listing. After the item sells and the buyer pays, the system will automatically collect your donation through the PayPal Giving Fund. PayPal Giving Fund will email you with a donation receipt. Then, once per month, the PayPal Giving Fund consolidates all the donations collected for Erskine in a single payment.
Please contact us on 0141 814 4590 to find out more.