Jessie has been cared for at Erskine for a number of years, and recently celebrated her 95th birthday, surrounded by a community of fellow Veterans and their families. Prior to coming to Erskine, Jessie was lucky to have many happy years with her late husband Willie, who completed his National Service in the King's Own Scottish Borderers of the British Army. 
If it wasn't for the army of Erskine supporters, I wouldn't have this experience of care and compassion.
Jessie is fond of sharing her love of music with her fellow Veterans. Since a young age, she has been a member of various bands and choirs, which is how she met her husband after he had returned from National Service. She has forged many wonderful relationships with Erskine residents and created beautiful memories.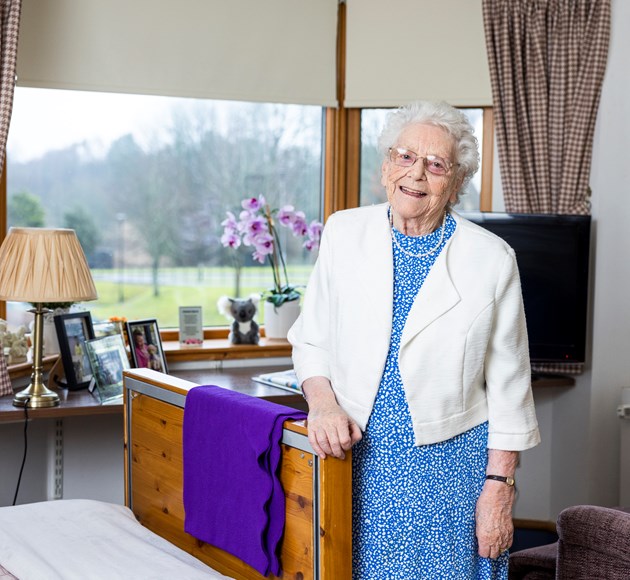 Jessie is particularly fond of the social activities that are available at Erskine, There is always the opportunity to get together over a game or to watch some entertainment. And one thing that particularly brightens her day- visiting the on site hairdresser. It may seem small to some but these luxuries go a long way to increase the wellbeing or Jessie and other residents. 
I will never forget the Friday that I got a phonecall telling me I had a room ready at Erskine. I was so happy and never hesitated at all, and that was that. It's been a fantastic time ever since, I will be forever grateful.